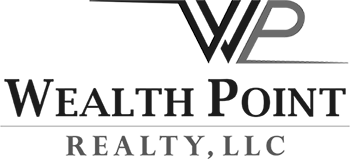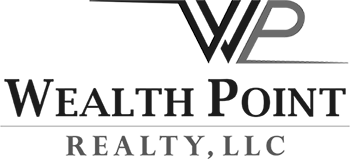 Frequently Asked

Questions
What should I look for when walking through a house?
Throughout the rest of the house, look over the floors, walls, and ceilings carefully. The moving process may have created scratches, holes, or stains, and now's the time to catch them. Try all doors and windows for functionality, and don't forget to check the locks!
How long should a house viewing last?
15 to 20 minutes While many people will spend 15 to 20 minutes looking at a house, the length of each house showing simply depends upon the buyer and the house. Each buyer is different. Depending upon the specific circumstances of each viewing, more or less time may be necessary in order to determine your feelings on a property.
Do first time home buyers pay realtor fees?
Is it really "free" to use a realtor when buying a home? No, this is a common misconception because the fee is built-in to the transaction. The buyer actually pays for all the commission fees — both for their own agent and the seller's agent — as these fees are worked in the home's total purchase price.
Is it normal for the buyer to pay closing costs?
Closing costs are split up between buyer and seller. While the buyer typically pays for more of the closing costs, the seller will usually have to cover their end of local taxes and municipal fees.
What is considered house poor?
House poor is defined for this survey as referring to someone who is overextended, spending 30 per cent to 40 per cent – or more – of their total income on mortgage payments, property taxes, maintenance and utilities.
What is due at closing?
Closing costs are due when you sign your final loan documents. You will most likely wire the funds to escrow that day, or bring a cashier's check.
How can I buy my first home with no money down?
A no down payment mortgage allows first-time home buyers and repeat home buyers to purchase property with no money required at closing except standard closing costs. Other options, including the FHA loan, the HomeReady™ mortgage and the Conventional 97 loan offer low down payment options with a little as 3% down.
Who picks the closing date on a house?
In most cases, the buyer chooses a tentative closing date and makes it part of the offer. The contract usually states that closing will occur "on or about" that date.
How much money should I have in the bank before buying a house?
Generally, banks and financial institutions will recommend you have a deposit of at least 20% of your prospective property's purchase price. So, if we go back to our $400,000 home, you'd want to provide $80,000.
What is a good front end ratio?
Lenders prefer a front–end ratio of no more than 28% for most loans and 31% or less for Federal Housing Administration (FHA) loans and a back-end ratio of no more than 36 percent. Higher ratios indicate an increased risk of default.
What form of payment is accepted at closing?
You give a certified or cashier's check to cover the down payment (if applicable), closing costs, prepaid interest, taxes and insurance. You could also send these funds in advance via wire transfer. Your lender distributes the funds covering your home loan amount to the closing agent.
What happens if I don't have a down payment for a house?
You can only get a mortgage with no down payment if you take out a government-backed loan. … You may want to get a government-backed FHA loan or a conventional mortgage if you find out you don't meet the qualifications for a USDA loan or a VA loan. Both of these options will allow you to make a low down payment.
How much money should you have saved to buy a house?
How Long Will It Take to Save for a House? Saving 20% of your income could catapult you into purchasing a home in the next one to three years, depending on your market. For example, if you're earning $96,000 per year, that's $19,200 saved after one year. It's $38,400 after two years and $57,600 after three.
Who qualifies for FHA mortgage?
To be eligible for an FHA loan, borrowers must meet the following lending guidelines: FICO score of 500 to 579 with 10 percent down or a FICO score of 580 or higher with 3.5 percent down. Verifiable employment history for the last two years